NBA Era Debate: 80s/90s vs 2000s
In light of the conclusion of the last dance documentary, and all of the Jordan vs Lebron discussions going on, I thought I would expand the argument a little. Rather than debating between the two player's, let's compare their eras of NBA basketball. In this article, I will be creating what I would consider the All-NBA First and Second Teams from both Jordan's era (1980-2000) and Lebron's era (2000-2020). This should show many of the stars and rivals that both players would have faced during their primes. I will mention some accolades for each player included, and at the end, give my opinion on which era had more talent and competition.
1980s/1990s: Jordan's Era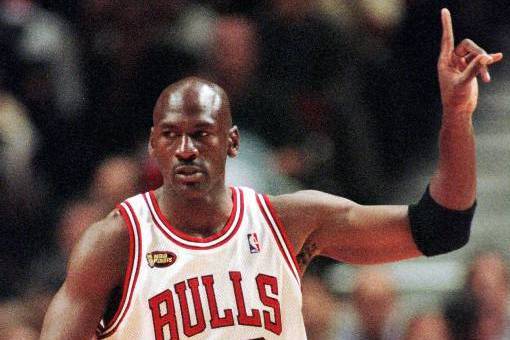 First Team:
PG: Magic Johnson – 12x All Star, 3x MVP, 4x Assist Leader, 5x Champion SG: Michael Jordan – 14x All Star, 5x MVP, 10x Scoring Leader, 6x Champion SF: Larry Bird – 12x All Star, 3x MVP, 3x Champion PF: Karl Malone – 14x All Star, 2x MVP, 2nd All-Time in Scoring C: Hakeem Olajuwon – 12x All Star, 1x MVP, 2x DPOY, 2x Champion
Second Team:
PG: John Stockton – 10x All Star, All-Time Leader in Assists and Steals SG: Clyde Drexler – 10x All Star, 1x Champion SF: Scottie Pippen – 7x All Star, 10x All-Defensive, 6x Champion PF: Charles Barkley – 11x All Star, 11x All-NBA, 1x MVP C: Patrick Ewing – 11x All Star, 3x All-Defensive
2000s/2010s: Lebron's Era
First Team:
PG: Stephen Curry – 6x All Star, 2x MVP, 3x Champion SG: Kobe Bryant – 18x All Star, 2x Scoring Champ, 1x MVP, 5x Champion SF: Lebron James – 16x All Star, 4x MVP, 3x Champion PF: Tim Duncan – 15x All Star, 2x MVP, 2x Champion C: Kevin Garnett – 15x All Star, 1x MVP, 1x Champion
Second Team:
PG: Steve Nash – 8x All Star, 2x MVP SG: Dwyane Wade – 13x All Star, 3x Champion SF: Kevin Durant – 10x All Star, 4x Scoring Champ, 1x MVP, 2x Champion PF: Dirk Nowitzki – 14x All Star, 1x Champion C: Dwight Howard – 8x All Star, 3x DPOY,
Evidently, both eras had tons of elite talent, with many MVP winners and NBA champions. It is tough to differentiate between the eras, as so many of these players and others did a lot for the game of basketball. Every player mentioned in this article will go down as an all time great for their individual and team success. However, if I had to choose one, I would ride with the modern era for a few reasons.
The main reason I give a slight edge to the players from the 2000s is how they changed the way the game is played. The play styles of these 10 and many others during this era have revolutionized the game of basketball, and changed the mould of the NBA for the future. Some guys shooting 3's from far beyond the 3 point line, big men needing to be able to dribble well and have a reliable jump shot, 6'7+ forwards playing like point guards, etc. All of the guys in the 80s and 90s are legends and for good reason, but not many changed how future players have to play.
My other deciding reason between these two groups are the amount of guys who led teams to a championship, as the team's best player. Either 6 or 7 (depending how much you credit KD) of these 10 were the best player on a championship team. Dynasty runs were shorter in this era as new teams were constantly coming up to challenge the Lakers, Celtics, Heat, Spurs and others. Guys like Lebron and Dirk took teams somewhat on their own to rings, accomplishments that will be remembered forever. At the end of the day, the decision is so close that it is easy to see both sides. Feel free to debate which era of basketball players is most impressive to you.